News
Posted by Frank Giordani on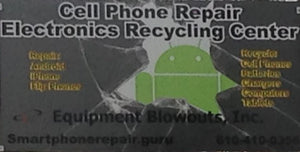 Equipment Blowouts Inc. is located in southeastern Pennsylvania, in the suburbs of Philadelphia. Through our dedication to quality and unmatched service, ( we have grown to be one of the predominant repair facilities in the United States.) We are capable of handling any size client, from independent wireless service agents to major handset distributors and insurers. We tackle difficult repair issues and develop new repair methods. This capability allows EQUIPMENT BLOWOUTS INC. to repair phones our competitors have written off as salvage.
Posted by Frank Giordani on
Smartphones or cellphones are electronic devices. Like all other electronic devices, they too become less functional with time. One of the clear ways of knowing this is noticing a decline in the performance of your cellphone's battery. Poor performance of the battery does not always mean you need to get a new smartphone. In most cases, getting a new battery will make your cellphone perform well. But, how do you know its time to replace your old cellphone battery? For this, we have listed down some points. Looking at them will give you an idea when you should get a...
Posted by Frank Giordani on
A phone charger is an indispensable part of your phone, no matter if few companies have excluded it from the phone box and started selling it separately. It completes the phone — keeping it alive and bringing it back to use if its battery is already discharged. That said, many people pay little to no attention to their smartphone's charger and use it mercilessly, day in and out. Little do they realize that, like any other gadget, it also comes with a limited lifespan, after which it needs replacement. But how do you know if it's time to replace your...
Posted by Frank Giordani on
Verizon Delays 3G Network Shutdown Verizon is giving a bit of a breather to customers who are still using its 3G CDMA network. Instead of turning the network off at the end of this year, the operator confirmed it will instead turn the network off at the end of 2020. Verizon spokesperson Howie Waterman confirmed the news to Light Reading, explaining that the action is intended to give impacted customers "an extra year to decide what they want to do." Verizon initially hinted in 2012 that it would eventually discontinue 3G service, and in 2016 the carrier put a firm date on that...
Posted by CedCommerce Collaborator on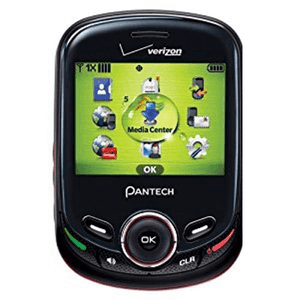 CDMA Network Activation Retirement  Verizon Wireless is retiring its CDMA (3G) network. As a result, we are no longer allowing activation of CDMA-only devices, including CDMA-only basic phones and smartphones, or 4G LTE smartphones that do not support HD Voice service. Current users of CDMA-only devices or 4G LTE voice-capable devices that do not support HD Voice service can continue to use their current devices until we retire our CDMA network, or can change devices as follows: Users of CDMA-only devices (AKA 3gdevices) can change to other CDMA-only devices or to 4G LTE devices that support HD Voice. Users of...
---